Art Director / Designer / Manager of Social Media Design & Strategy
Turner PR + Tumblr + Funny Or Die + STN Digital
#DontKillSeanBean Content
Season 1 Promotional Graphics & Episodic Social Content
What started as a Hat-tip to fans on social and the blogosphere, snowballed internally and eventually became the primary hashtag for Legends' Season 1 promotion at San Diego Comic Con in 2014. 
Sean Bean is somewhat of a tragic/cult icon, known for his many, many, many deaths on screen. Most notably as Boromir in LOTR and most recently (at that time) as Eddard Stark in HBO hit, Game Of Thrones. The social team had the idea of creating a "covert-ish" tumblr blog dedicated to glorifying Sean's epic deaths leading up to the shows launch and eventually mixing in show content throughout the season. 
Well needless to say the idea combined with Sean's stardom and buy in was too big for just a measly blog and made its way into all fan focussed marketing for the Season 1 launch winning several awards, including a 
PromaxBDA Gold for Best Use of Interactive Media

- Legends on TNT - #DontKillSeanBean.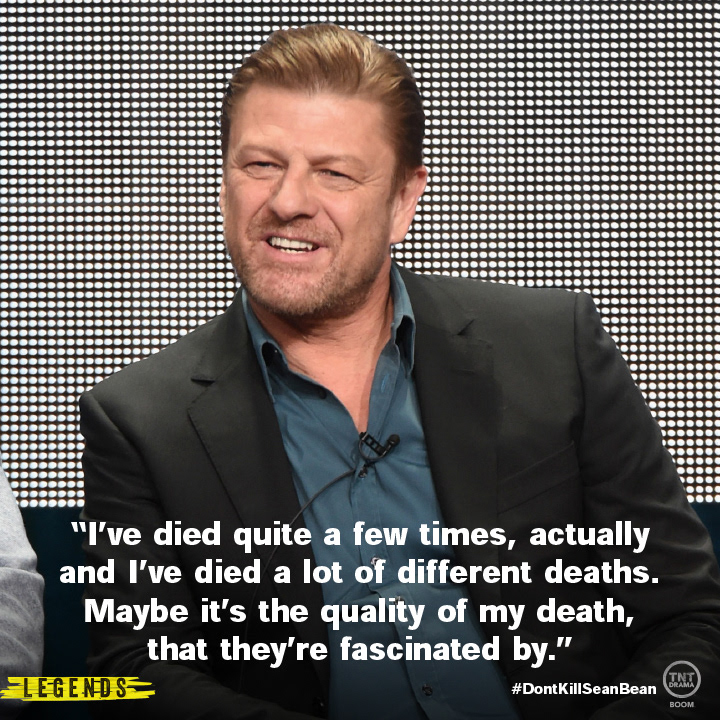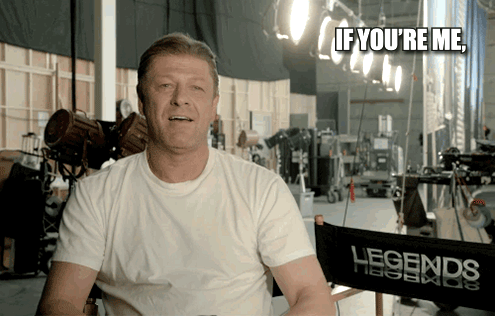 Pre-Premiere Intro Graphics
Countdown + Tune In Graphics
"what is your Legend?" Twitter stunt