2014 - 2017
Manager of Social Media Design & Strategy / Social Media Producer / Designer
TBS/TNT Social Media Managers, STN Digital, Getty Images & Turner Studios
Social Media Content Design
In-Show Social Screens
Red Carpet Executions
In-Show + On-Site Social Media Producer
CATEGORY WINNER ANNOUNCEMENT GRAPHICS
In order to publish the winners as soon as they were announced live on TV, I had to create a graphic for every nominee of every category and have them on hand and ready to go. This was done for 3 consecutive SAG Awards.
SPEECH HIGHLIGHT GRAPHICS
Some quick "quote" graphics highlighting some of the more popular speeches of the night.
These Screens would broadcast in the Shrine theater as attendees were arriving before the show started and during commercial breaks. I was responsible for creating the look and for curating which social posts from attendees and owned social accounts would ultimately be used by production to show up on screen.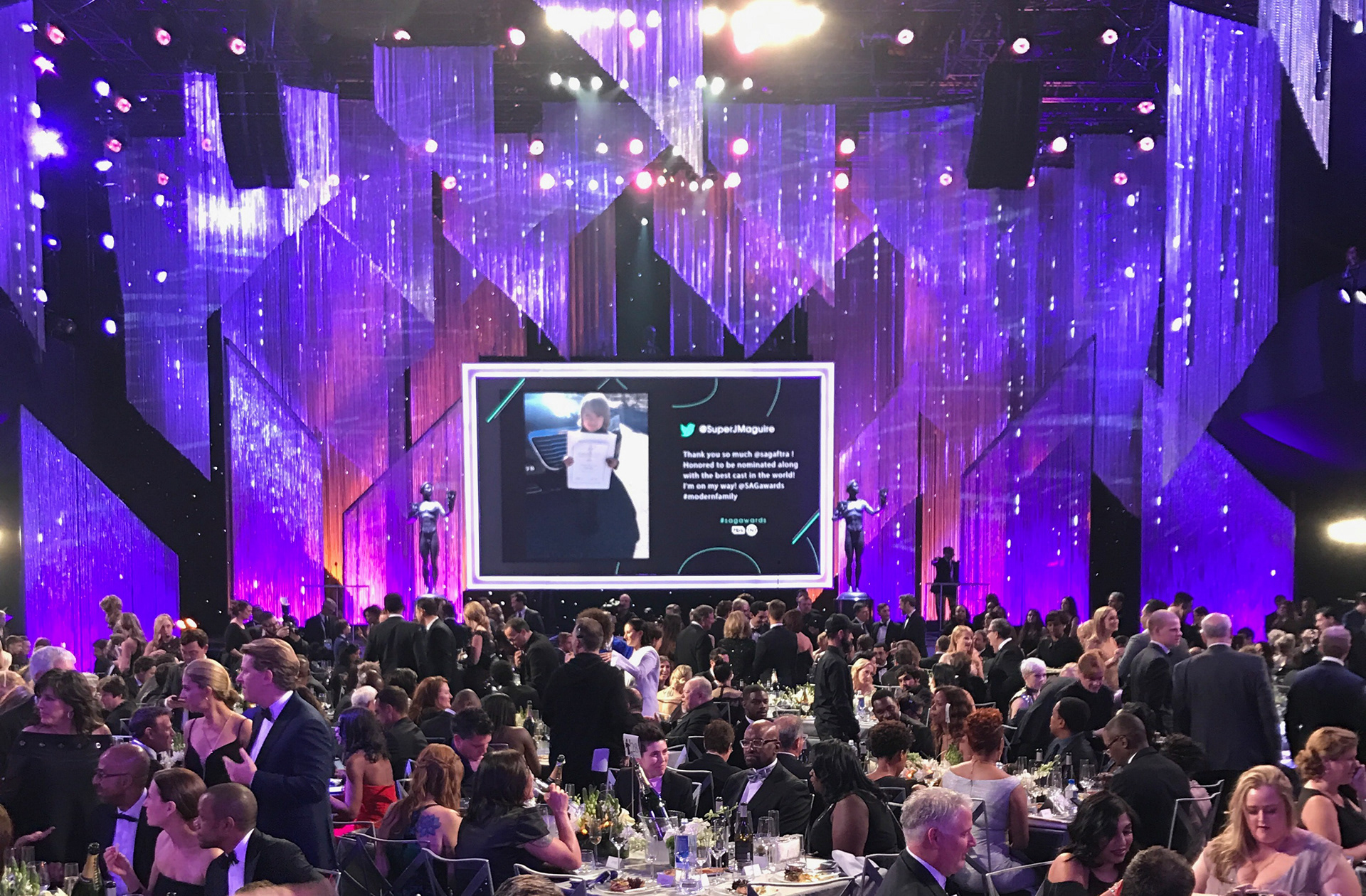 MISC RED CARPET EXECUTIONS & GRAPHICS
​​​​​​​